I've been doing a bit of Android dev work lately, just tinkering mostly, and I needed hardware to test on.
Following the advice of local Android guru Mark, I just went to Amazon and bought something cheap running at least 4.0. What I ended up with was a Verizon prepaid LG Optimus Exceed 2

The hardware is decent, especially for a $20 phone. I've not used it a ton yet, but I would say this would almost be a tolerable daily use phone. Camera sucks, but who cares.
Here's how I got it set up.
Skip Activation
Right after boot, you can skip activation with this sequence:
Volume Up
Volume Down
Back Button
Home Button
Source: XDA
Developer Mode
Go to Settings > General > About Phone > Software Information then tap Build Number seven times.
You should find a Developer Options in your main settings now.
There's one more step though on OS X. When connecting to USB, you only trigger debug mode by choosing Internet Connection > Ethernet for the USB connection method.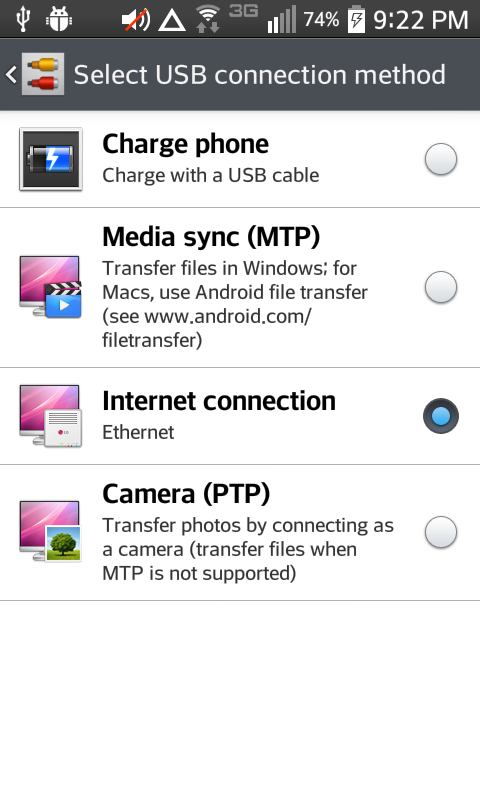 Source: Stack Overflow
Root It
The internet would have you believe that rooting your Optimus Exceed 2 is super easy. For me, it was not. There is a one-click guide but I had to fall back on the original set of scripts to make it work, which took a couple tries.
But it worked!
Conclusion
I've not actually used it for a lot of development yet, but I've loaded up some apps with the Play store and it's reasonably responsive. I like it.