After six years of sameness, I finally redesigned the blog.
While I was at it, I made it responsive, so it should look good on mobile too.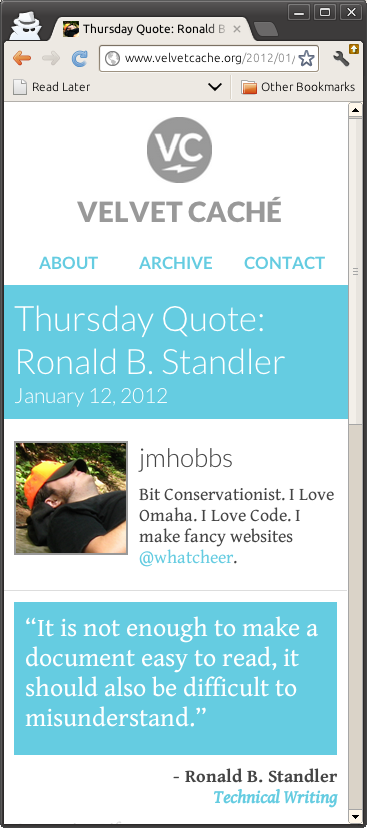 Some content is bound to still look funny as I haven't reviewed all of it, but for the most part I think it looks good!
Special thanks to @johnhenrymuller for design help and my cool new logo.