Three months ago we made some cheese: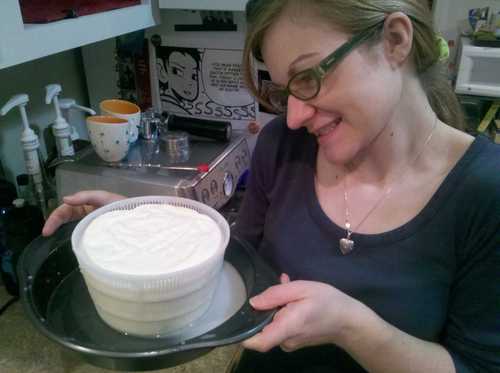 Today we tasted it:
Turns out we didn't get it squeezed out enough, so there was some milky leakage.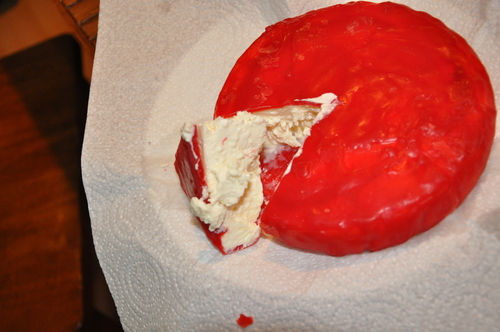 It's definitely not Monterrey Jack, but it's pretty good.
Soft and spreadable, and fairly sour/bitter. It would be good with a nice summer sausage.