For a while, we've been slicing our own lunch meat and cheese. I got the slicer for Christmas a year or two ago, and I've really enjoyed it. I haven't done the math on anything, but I'm pretty sure it is a decent amount cheaper than buying pre-sliced. It's not as thin as you can get at a deli, but it's still delicious.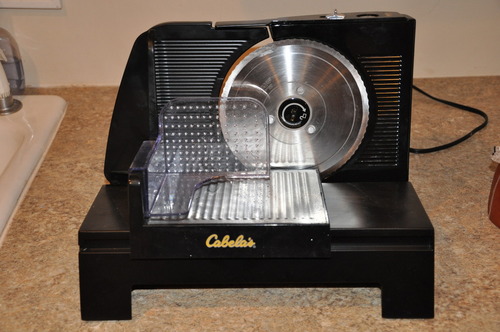 Our Slicer
We usually slice ham, but this time I bought a cheap Turkey ham to try out. It sliced well, and tastes good, but looks a little odd and not necessarily appetizing.

The Meat
Slicing is super easy. My slicer doesn't cut perfectly even, so I rotate the meat every once in a while to keep from having a lopsided hunk of meat.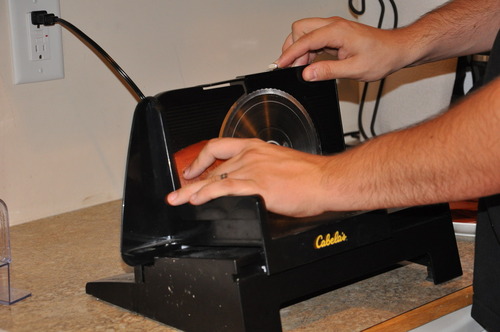 Slicing The Ham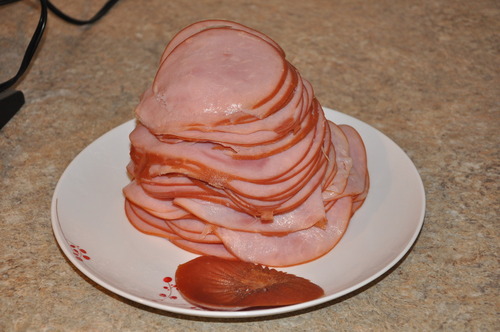 The Whole Ham, Sliced
We package our meats in little packets of wax paper. It's about enough for a week or so of sandwiches. We then throw these in gallon freezer bags and thaw them out when we need more meat.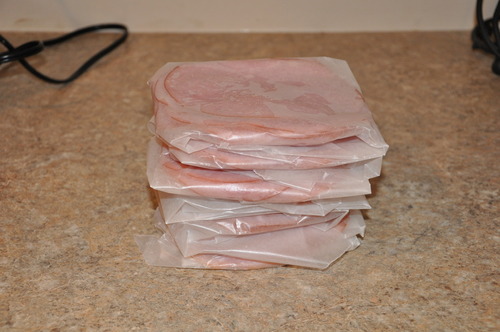 The Packaged Ham
Slicing cheese can be a bit more difficult. It tends to crumble if you freeze and thaw it before slicing, so be sure to buy your cheese right before slicing.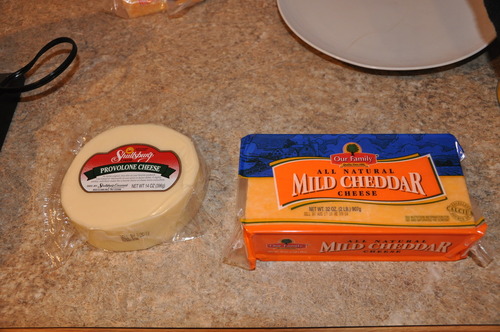 We Sliced Cheddar and Provolone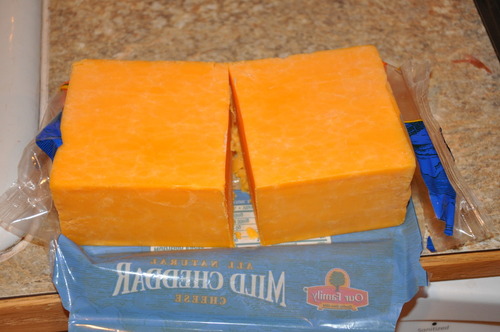 The Cheddar, Split For Slicing
One tip we picked up after our first cheese slicing was to place slips of wax paper between each slice of cheese. It takes less time than you think, and is highly advised unless you want five or six fused together slices on each sandwich.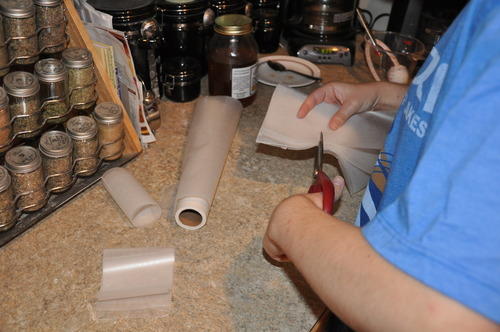 Preparing Wax Paper Cheese Slips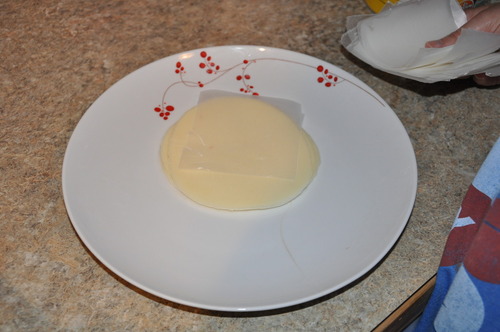 The Wax Paper Between Slices
Here's the result of our slicing, all told it probably took an hour or so and should keep us in sandwiches for several months. Add in some of Darcy's excellent home made bread and you've got a delicious lunch.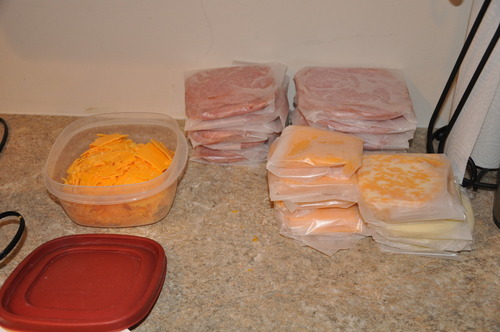 The Results of Our Labor
If you ever want to try it out without the up front slicer investment, just let me know and I can loan you the machine.